Installation of gas tanks Torremolinos

We are authorized to carry out warehouse installations in Torremolinos and the entire Costa del Sol. We take care of everything. From installation to legalization of gas tanks. The installation of gas in tanks is considered for large gas consumption.
The prices of filling gas tanks are usually cheaper, so you win in volume and price. You can store more and at a better price than traditional cylinders.
In the same way, we offer maintenance service for the tanks of all the gas installations in your home.
We strictly follow the law to be able to install and maintain these types of deposits.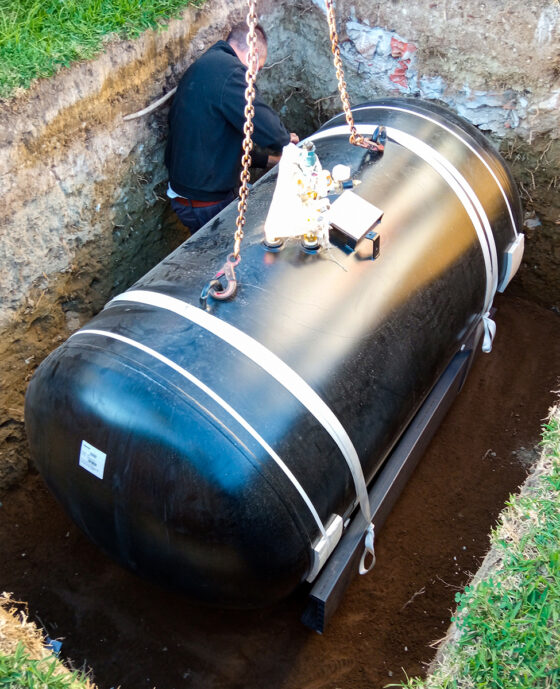 Procedure for installing a gas tank.

1. Technical visit: Some component of the technical department will appear at your home to define the installation location. Said technician will locate the gas tank installation, applying the corresponding UNE standards. The gas tank must be installed according to specifications of minimum distances to property limits, walls, fences etc … but the most restrictive thing is always the sources of ignition.
2. Tank installation: With the technical approval, the installation of the gas tank is made. The crane is sent with the posito for its placement in the delimited area. Tanks can be installed above-ground or buried.
3. Legalization: A control body will review the gas installation and certify its correct installation. With this document plus our gas certificate, the tank will be legalized at the Andalusian and Industry Board.
4. Start-up: The first filling will be supervised by our technical team and from the start-up and the gas reaches the receiving unit perfectly, your installation will be active and in service. When the tank level reaches 10%, you will need to order a fill. A gas truck comes and they fill the gas up to 85% of the level.