BATHROOM REFORMS
ASK FOR A REFURBISHMENT OF YOUR REFORM IN TORREMOLINOS.
Reforms of Bathrooms in Torremolinos
One of the most intimate parts of your home needs to be your way and with all the needs you require. When needing a great design and perfection of execution, the reforms of bathroom in Torremolinos need of expert and careful hands. We are retailers and perfectionists in our work.
RT Reformas in Torremolinos can design a high-end bathroom at a great price, with the best finishes on the market, in terms of quality / price.
There are many parts that make up a bathroom. Shower, washbasin, water, mirrors, lights, mamapras etc … Each one with its peculiarities, brands, designs, functionalities etc … combining everything in unison in a bathroom design is always a challenge as professionals and experts in decoration and interior design.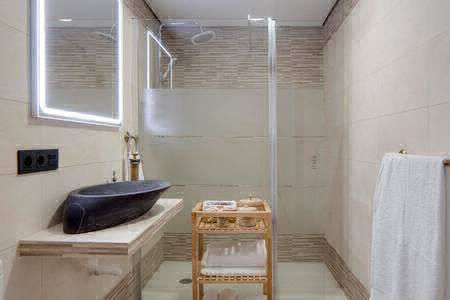 +34 693 012 256
Call us and ask for an appointment, we will visit you to give you the advice you need.
Tips if you are going to renovate your bathroom in Torremolinos.
The bathroom exerts different functions to that of another room. In it, personal care and hygiene are carried out, there are usually changes in humidity, wet parts, etc … Therefore, the bathroom is one of the most interesting parts of the house, where each one usually seeks privacy, cleanliness and security.
Follow us and we will tell you some more factors about bathroom that can help you when it comes to renovating or renovating the bathroom.
Address
Pez Dorado 27, 29620, Torremolinos, Málaga
Schedule
L-V: 9:00 - 14:00 (office)
S-D: Closed
Contact
(0034) 613 923 748
info@reformastorremolinos.org